Be A volunteer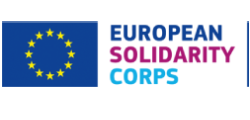 Are you between 18 and 30 and looking for an opportunity to help the wider community, in Europe and beyond?
You could do this with funding and support from the European Solidarity Corps, which helps young people take part in projects that benefit communities, either abroad or in their own country.
These projects offer an inspiring and empowering experience, as well as the chance to bring change while developing your skills and competences.
We can host you from 6 to 12 months in our organization to discover our youth Work and Exchange projects
We can also sending you abroad to be volunteer
if you interested Contact US.
Be A Participant

Youth exchanges allow groups of young people from different countries to meet, live together and work on shared projects for short periods.
Youth exchanges take place outside the school environment. On a youth exchange, you can expect to participate in activities such as workshops, exercises, debates, role-plays, outdoor activities and more.
Participants' learning experiences are recognized through a Youthpass
If you want to Join the next youth exchange we implement fill in the form Below